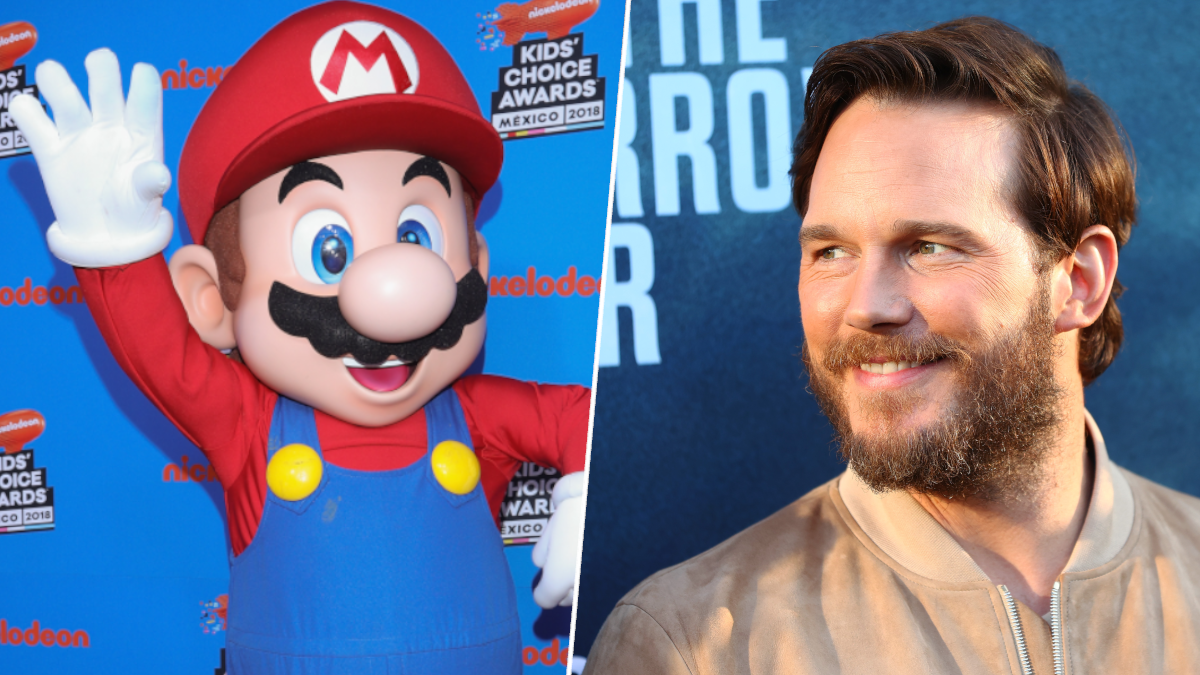 Cydney Contreras, https://www.nbcphiladelphia.com/entertainment/entertainment-news/chris-pratt-cast-super-mario-bros-movie-announced/2970163/
Star of 1993's cult classic loose adaptation of the Super Mario Brothers property John Leguizamo recently expressed disapproval for the upcoming animated Super Mario Brothers film (Dick, 2021). The film in question is slated for release on December 21st of 2022. Leguizamo's disapproval comes as a result of the notable absence of Latinx lead actors in the recently revealed voice acting lineup. The cast includes: Chris Prat as Mario, Charlie Day as Luigi, Anya Taylor-Joy as Peach, Jack Black as Bowser, Keegan-Michael Key as Toad, Seth Rogen as Donkey Kong, Kevin Michael Richardson as Kamek, Fred Armisen as Cranky Kong, and Sebastian Maniscalco as Spike. Veteran Mario voice actor Charles Martinet will also be in the film as unspecified cameos. About this matter, the former Luigi actor posted a tweet stating:
"So glad #superMariobros is getting a reboot!" Leguizamo says in the tweet. "Obviously it's iconic enuff. But too bad they went all white! No Latinx in the leads! Groundbreaking color-blind casting in original! Plus I'm the only one who knows how to make this movie work script wise!"
The 1993 Mario Film was directed by Rocky Morton and Annabel Jenkle. The film was written by Parker Bennett, Tery Runte, and Ed Solomon. Bob Hoskins played Mario in this adaptation, Dennis Hopper played King Koopa, Samantha Mathis Played Princess Daisy, and Frank Welker played Yoshi.
Chris Prat made a point of noting just how excited he is to play Mario stating "dreams really do come true" on Instagram. Prat then recounted a time during his youth when he used to steal coins from a wishing well and use them to play Mario. This was followed by Prat's stating:
"It just dawned on me right now. The quarter I stole out of the wishing well to play Super Mario Bros. has come true, that I get to be the voice of Mario. But, I clearly stole someone else's wish, so, just waiting for that row of karma dominoes to come crashing down on me."
I'm interested in the upcoming Mario film for the reason that the Mario intellectual property represents the best selling video game franchise of all time. Mario had approximately 620 million copies of his various games around the world as of January of 2020 (Adler, 2020). With this being the case I feel as though it is undeniable that this film will have a major cultural impact. Regarding the casting choices, while i'm not fond of the fact that the leads aren't being played by Latinx people I am a big fan of all of the actors that have been chosen outside of that fact.
Adler, Matthew. "How Mario Outsells Every Other Game Franchise." IGN, IGN, 14 Jan. 2020, https://www.ign.com/articles/2019/11/15/mario-sales-competition-infographic.
Dick, Jeremy. "John Leguizamo BLASTS 'Super Mario BROS.' Animated Movie Cast for Lack of Diversity." Movieweb, Movieweb, 28 Sept. 2021, https://movieweb.com/john-leguizamo-super-mario-bros-reboot-voice-cast-lack-of-diversity/.