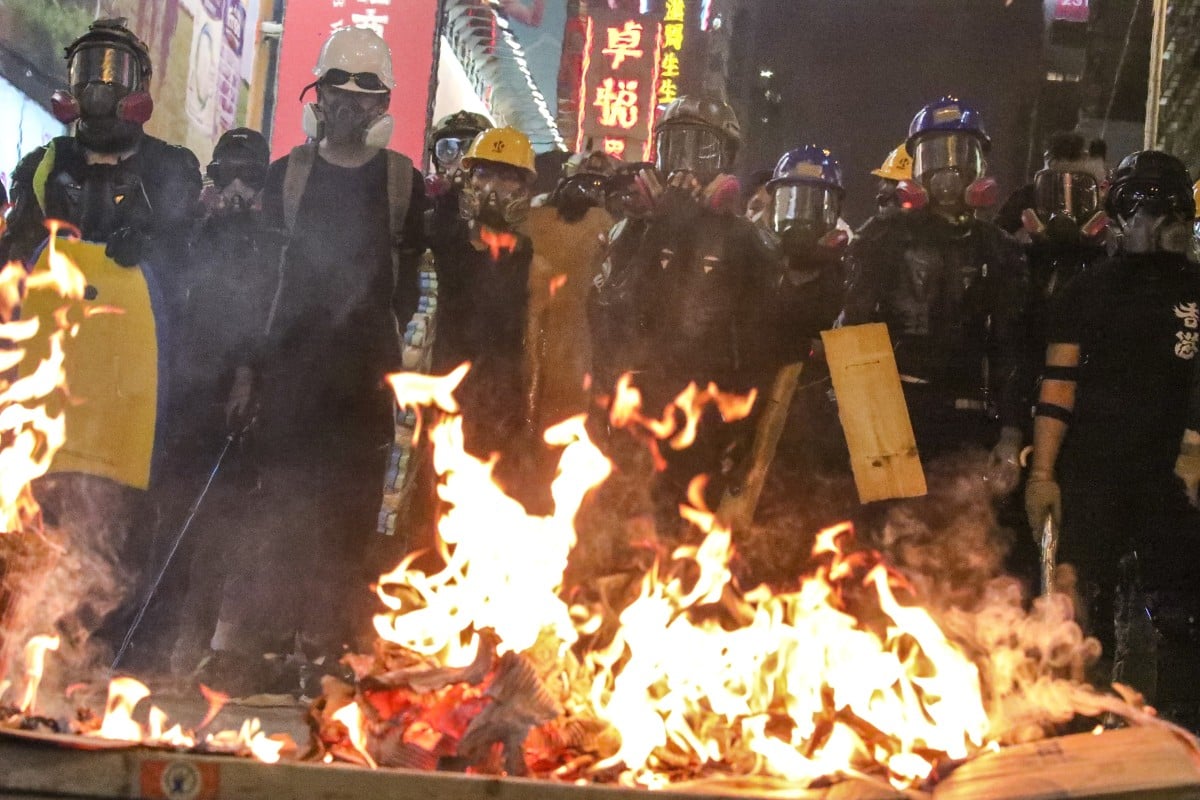 Image source: https://www.scmp.com/comment/opinion/article/3022168/refuse-hong-kongs-protesters-everything-and-they-will-fight-bitter
In Hong Kong, tens of thousands of people share a gripe towards their government and its allowance of ever-growing Chinese presence in their region. Since June, Hong Kong's people have relentlessly protested an extradition bill their chief executive was ready to sign off on. Basically, this bill would allow the Chinese government to try Hong Kong citizens who've committed a crime in their jurisdiction.
Why is this problematic? China's government has a very ambiguous ruling system, where criminals often go missing, or are tortured, among other unjust punishments. The possibility of interacting with this heinous judicial system was the final straw for many Hong Kong residents. And thus, weeks of protesting­–often violent on both sides­–proceeded.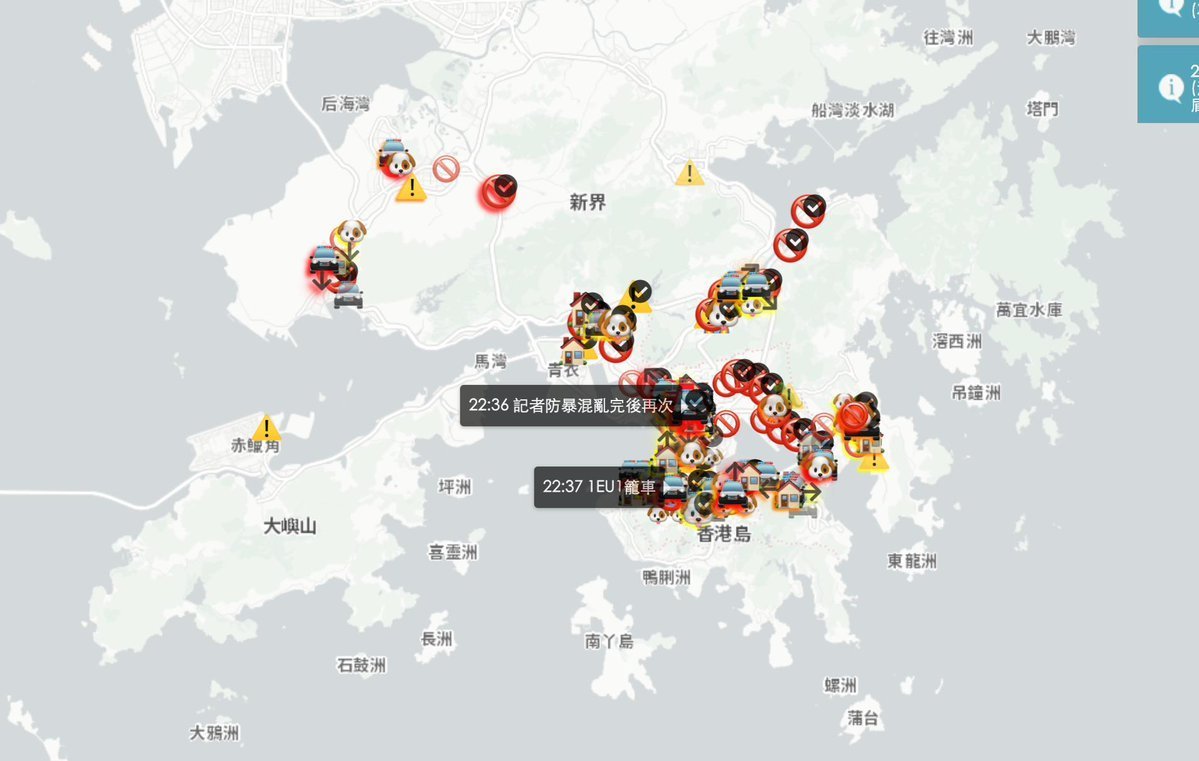 Image source: https://boingboing.net/2019/10/04/hkmap-live-hong-kong.html
Apple recently allowed a mobile application, HKmap.live, for the use of Hong Kong protestors. This application allows protestors to track the location of polices forces. The developers created this in efforts to keep protestors alert and safe when exercising their right of free speech. Though, only days after Apple gave the OK for its launch, HKmap.live was taken down due to strong opposition from the Chinese, who believe this was an attempt to mobilize violence against their people.
The billion-dollar corporation claims protestors were using the app to attack police; therefore, they are taking it down permanently. Tim Cook, Apple's CEO, says he received credible information that proves the validity of these claims, directly violating the company's policy.
Though it should be noted that Apple has more at stake in China than any multinational country, because Apple "assembles nearly all its products there and counts the country as its No. 3 market after the United States and Europe"–which left people drawing their own conclusions as to the real reason why Apple took down the app so suddenly.
Image source: https://www.ft.com/content/427bb840-9c5d-11e9-9c06-a4640c9feebb
Tim Cook has no problem speaking on other political issues, such as gun control and immigration. However, he has been particularly silent on China's politics, which directly effect tens of thousands of Hong Kong residents. It's fair to assume that Cook may be prioritizing the future of Apple's relationship in China, before aiding the people of Hong Kong.
Source material: https://www.nytimes.com/2019/10/09/technology/apple-hong-kong-app.html