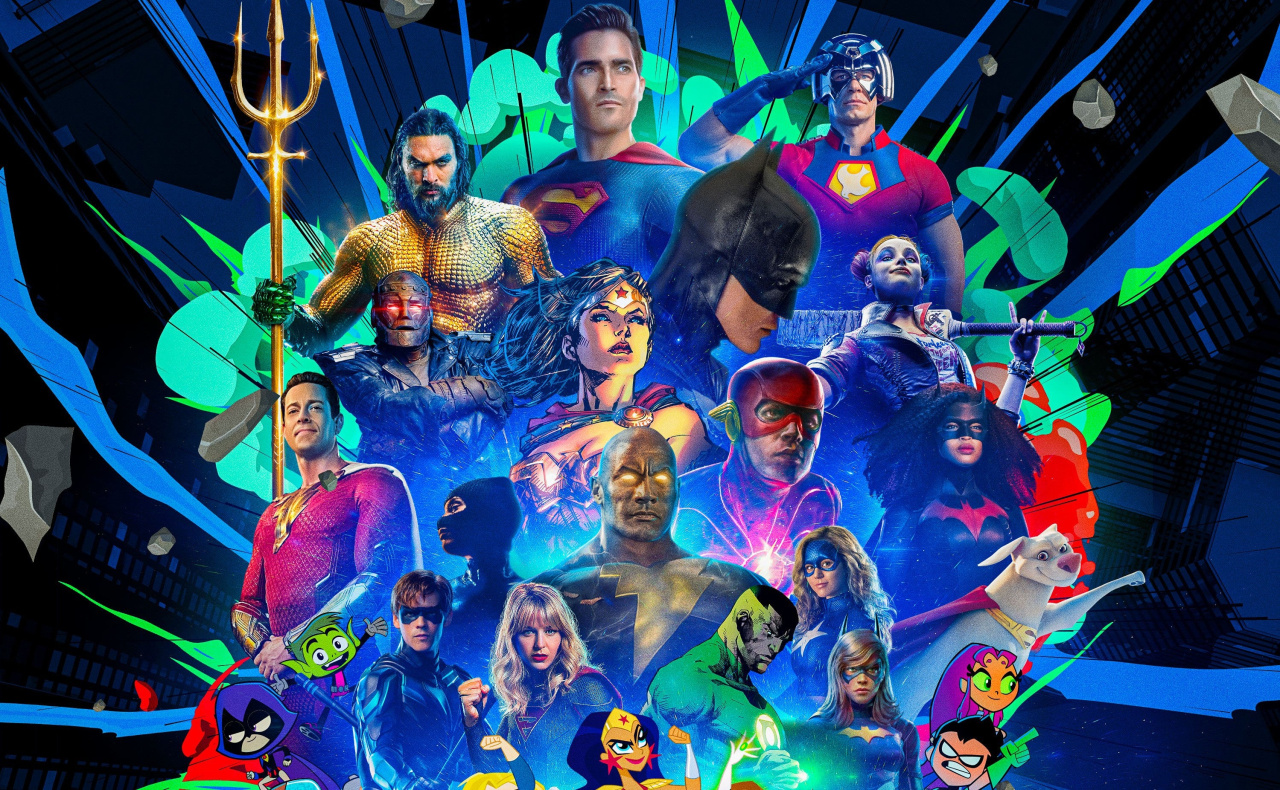 https://www.pushsquare.com/features/live-watch-the-dc-fandome-2021-livestream-right-here, Sammy Barker
Warner Brothers and DC Comics held their second annual "Fandome" event this past Saturday at which they revealed a number of trailers and sneak peeks of upcoming tv shows, movies, and games. The movie trailers shown include: The Batman, Black Adam and, The Flash. The movie sneak peeks included Aquaman 2 and Shazam 2. New tv shows that were announced include Peacemaker, Batman: Caped Crusader, Aquaman: King of Atlantis, and a yet to be named CW show about a girl who doesn't know she has superpowers that stars Kaci Walfall. Shows that have been announced to have a new season coming include: Batwoman, The Flash, Superman & Lois, Supergirl, Legends of Tomorrow, Stargirl, Harley Quinn, Young Justice, Titans, and Doom Patrol. The games displayed at this event includes Suicide Squad: kill the Justice League and Gotham Knights.
The Batman trailer that was displayed is the second that has been put out for the upcoming film. This trailer notably showed off the inclusion of the characters Catwoman and The Riddler as well as Robert Pattinson's take on the Caped Crusader. The Batman has been slated for a March 4th 2022 release. Dwayne Johnson was quoted as saying he was "born to play Black Adam," before introducing that movie's trailer. Said trailer also marks the on-screen debut of superhero group The Justice Society of America. Black Adam is set to hit theaters on July 29th 2022. The Flash movie trailer features a number of different versions of The Flash played by different actors as well as both Ben Affleck's and Michael Keaton's versions of Batman. The Flash is set to premiere on November 4th 2022. Only behind the scenes looks at Aquaman 2 and Shazam 2 were shown as the films aren't far enough into production to warrant having trailers. John Cena's Peacemaker character who debuted in last Summer's Suicide Squad film's HBO Max series was announced to be debuting on January 13th 2022. lastly, in video game news, Both Suicide Squad: Kill the Justice League and Gotham Nights are AAA titles in the vein of the preexisting Batman series of video games.
This article interests me for four key reasons. One, because I am a fan of a lot of the intellectual properties that are being represented in upcoming films and shows. Two, due in large part to the delays necessitated by the pandemic a part of me had long since accepted that DC up and stopped trying to compete with Marvel before seeing these announcements. Three, I'm particularly fond of Batman The Animated Series and this article notes that the upcoming Batman: Caped Crusader series is very reminiscent of it. And four, there seems to be a wide variety of different types of films and tv shows being produced. This is notable because my main issue with the DC films and tv shows of a few years ago is that most of them were sold on being "gritty" and "realistic" takes on the characters they were representing.
Barker, Sammy. "Live: Watch the DC Fandome 2021 Livestream Right Here." Push Square, Push Square, 16 Oct. 2021, https://www.pushsquare.com/features/live-watch-the-dc-fandome-2021-livestream-right-here.
Lyons, Kim, and Chaim Gartenberg. "The Biggest Announcements from DC FanDome." The Verge, The Verge, 16 Oct. 2021, https://www.theverge.com/2021/10/16/22729057/biggest-announcements-dc-fandome-batman-black-adam-hbo-warner.