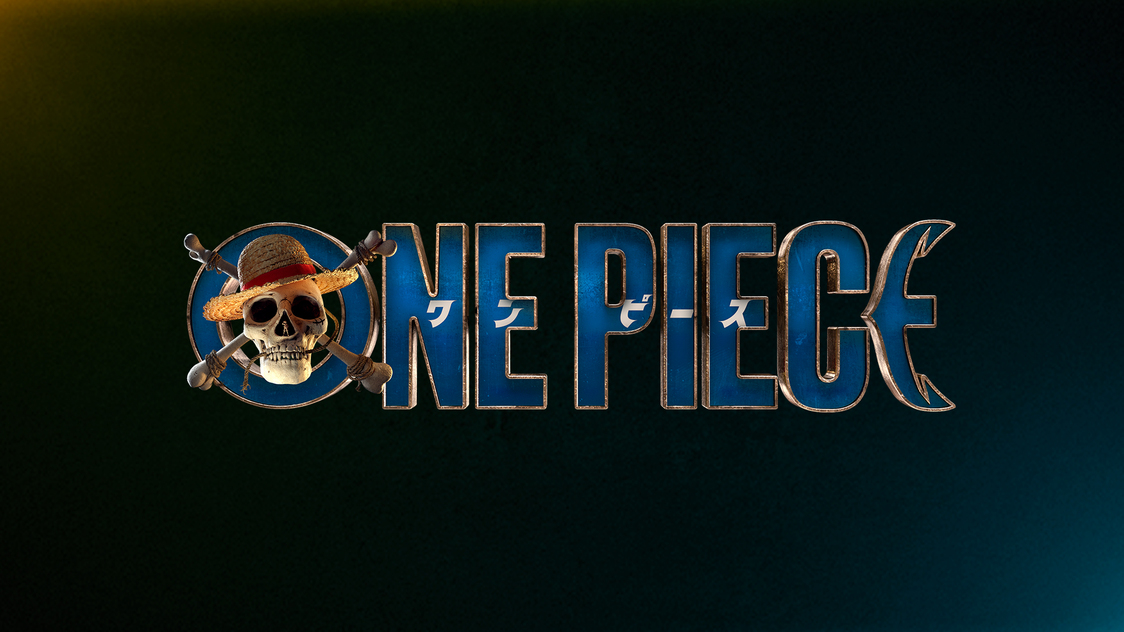 Last Friday the NetflixGeeked Twitter account posted twice pertaining to the upcoming live-action adaptation of the One Piece property. The former of the two posts revealing the official logo of the series and the latter being a picture of the front page of the first episode's script. The official logo's post was captioned "no matter how hard or how impossible it is, never lose sight of your goal", a quote attributed to the series's protagonist Monkey D. Luffy. The logo itself is a slightly altered reimagining of the manga's logo. The key difference in said logo being that, where Luffy's silhouette is the "i" in the manga's logo in this one he instead assumes his iconic stance in the nose cavity of the skull present. Meanwhile, the script reveals the first episode's working title to be "Romance Dawn"; this being a name it shares with both the first chapter/story arc of the manga as well as One Piece author Eiichiro Oda's previous one-shot project that later itself became One Piece. One Piece is significant for being the best selling manga of all time, running for nearly 25 years, and having an excess of 950 anime episodes based on it. With this context it becomes obvious why Netflix would want to approach Oda to create a live-action adaptation. This adaptation was announced in 2020 and little has come out about it since. Fans are nothing if not skeptical seeing as the history of manga to live-action adaptations has been disastrous. Train wrecks the likes of Dragon Ball Evolution, Netflix's Death Note adaptation, and the live-action attempt at a Full Metal Alchemist film have left fans of manga feeling hopeless. The fact that Eiichiro Oda is on as an executive producer for this project, fans hope, signals that this time will be different.
This article interests me because I'm a big fan of the One Piece manga. One Piece being a surreal dystopian super power-driven sci-fi fantasy epic I'm excited to see how the crew behind it is going to spend the purported 9-10 million dollar per episode budget. One Piece has already enraptured the world's populous to such an extent that despite being a single creator run series it has more circulating copies than there are for Batman comics. If this adaptation takes off and launches One Piece into the American mainstream it could have game-changing implications for the future of media comparable to what the first Iron Man film did back in 2008.
Bulten, Izak. "Netflix Unveils Logo for Its Upcoming One Piece Series." Game Rant, 7 Sept. 2021, gamerant.com/netflix-logo-one-piece-series/.
Valentine, Evan. "One Piece Sales Might Have Just OVERTAKEN Batman at Last." Anime, Comicbook.com, 21 July 2021, comicbook.com/anime/news/one-piece-sales-overtake-batman-dc-comics/.
Tseros, Peter. "One Piece's LIVE-ACTION Tv Show Will Cost a Lot of Money." Anime, Comicbook.com, 5 Sept. 2017, comicbook.com/anime/news/-one-pieces-live-action-tv-show-will-cost-a-lot-of-money/.