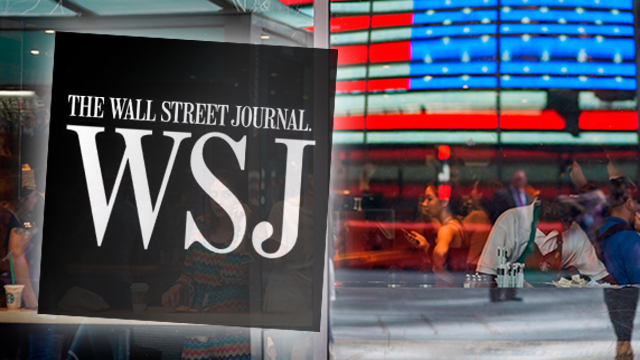 The WSJ observed a record unemployment rate of around 15 percent in April.
Ahead of the announcement of the U.S. GDP in the first quarter of the year, some warn that the U.S. economy will record its worst performance since the 2008 global financial crisis. White House Senior Advisor Kevin Hassett, President Donald Trump's economic book, also warned ABC on the 26th that worsening economic indicators are inevitable for the time being, saying, "The unemployment rate could come close to the Great Depression in the near future."
The Wall Street Journal (WSJ) reported that Wall Street experts expected U.S. growth rates in the first and second quarters to be -3.5% and -25.0%, respectively. U.S. negative growth is the last in the first quarter of 2014 (-1.1 percent).
Second-quarter GDP is expected to suffer a bigger slump. Wall Street financial firms such as JP Morgan Chase & Co. and Goldman Sachs have already forecast that the second-quarter growth rate will be in the -30 percent range. It is predicted that the unemployment rate for April, which will be announced early next month, will also exceed 4.4 percent in March and reach around 15 percent.
Major conglomerates' first-quarter earnings are also unlikely to be free from the Corona 19 shock. Google's parent companies Alphabet and HSBC Bank on Friday and Microsoft Airbus on Tuesday will unveil their report cards. Apple's Amazon McDonald on Thursday and Exxon Mobil and Chevron on April 1.
Prospects are mixed after the second half. Some predict a "V-shaped rebound" and others say that "the slump will continue throughout this year." Treasury Secretary Steven Mnuchin told Fox News that a third-quarter rebound will emerge when economic normalization begins next month. In the WSJ survey, 85 percent of the respondents also said the Corona 19 crisis will subside in the second half and the economy will show signs of recovery. Bank of America CEO Brian Moynihan, on the other hand, predicted CBS that the U.S. economy will only recover to its pre-19 level later next year.
The European Union, which will announce its first-quarter GDP on Thursday, is also likely to post negative growth. International credit rating agency Fitch Ratings on Tuesday presented its growth forecast for Italy and the eurozone as a whole this year at -8.0 percent and -7.0 percent, respectively, with the highest number of deaths in Europe.