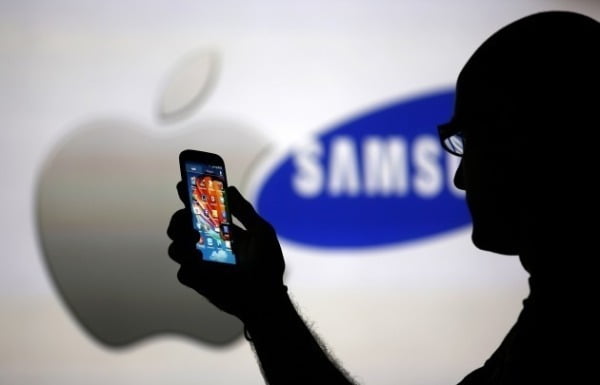 Smartphone makers Samsung Electronics and Apple, which divide the global market, are competing for content beyond handset competition. The point is the strategy of the two companies, which are 180 degrees different. The Galaxy, which has leading companies such as Netflix, YouTube, and Spotify, and Apple's iPhone, which grows its own content ecosystem, will face off.
First of all, Samsung has integrated with the world's largest music streaming site "Spotify." You can easily search for music and podcasts and set your favorite songs as alarms. It is also connected to home speakers.
In particular, it is notable that Samsung Electronics has increased the supply of contents to low-end smartphones unlike before. Securing content from manufacturers is considered as an important factor as device performance and specifications as it can attract additional consumers.
Samsung also collaborates with Google in video call services. It allows Google Duo to run wide-angle screens and augmented reality only on Galaxy devices. In the case of YouTube, the company immediately provided Samsung with a feature that allows the 8K video to be compatible with YouTube, along with the YouTube premium. This collaboration is expected to become more diverse and concrete. A Samsung Electronics official said, "We will move toward solidifying partnerships with global IT and content companies."
Apple is against it. It is going to establish an ecosystem for its own contents. Apple seems to be focusing on its content business under the motto of "growth without iPhone" since last year. It is trying to transform itself into a content company by strengthening "Apple services" such as music streaming service Apple Music, App Store Apple Arcade, Apple Podcast and iCloud Apple Care.
In this context, dozens of Apple service support countries have been added to Africa, Latin America, the Middle East and Asia along with the recent release of iPhone SE.
It is seen as a strategy that aims to increase Apple loyalty and even sell premium Apple devices from a long-term perspective by launching low-priced smartphones in emerging markets and allowing them to experience Apple services. iPhone sales are concentrated in several specific markets, including North America and China.
Apple, which continues to update its Apple services, has helped secure its own content services by introducing new Apple Arcade and Apple TV Plus last year.
It is also doing well. Apple's service sector is taking up an expanded portion of Apple's entire business. Apple's gross margin in the service sector, which accounts for more than 20 percent of its total sales, is reported to be 64 percent as of last fiscal year. In other words, Apple's service has become Apple's "good son business" that brings bigger profits than iPad MacBook AirPods.
Competition for content by smartphone makers is expected to intensify in the future. This is because high-quality content can be a means of revealing the strengths of its devices and an opportunity to increase brand loyalty. "Smartphone users tend to continue to use existing manufacturers," an industry source said. "In order to prevent customers from leaving, manufacturers should also seek ways to give royalties to customers, such as securing content as well as developing simple hardware."